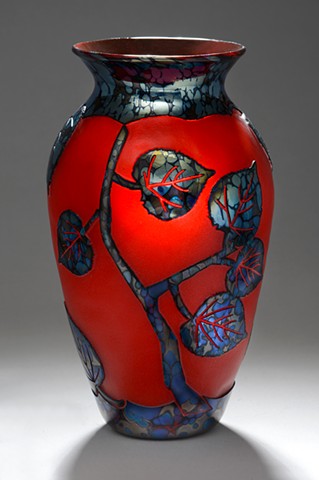 Smokin' Hot!
Thank you for your interest in my work. Although I have been involved in creative arts most of my life, glass is by far the most challenging medium I have attempted. I have been a jeweler for thirty five years and even with that history I've found that glass requires a level of focus and commitment while working with it that is hard to describe.
I love color and shape when they come together in a complementary form. I find that glass provides an unlimited opportunity to discover and constantly rediscover that relationship of composition, color and beauty.
I love working in this medium!